Gear Pump
Hydraulic Gear Pumps High & Low Pressure Single & Double & Triple Gear  Pump From 1.2 LPM to 227 LPM @ 210BAR and 250 to 270 BAR.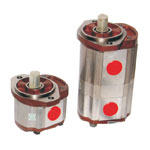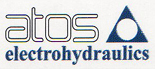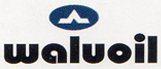 All Type of Hydraulic Control
High Pressure Solenoid Valves, Flow Control Valves, Personal Valves, Relief Valves, Variable Displacement Pumps, Axial Piston Pumps, Hydro Motor, Mobile Control Valves for Industrial Earthmoving Machine Tools Application.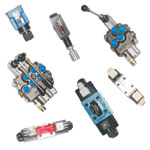 Polyhydron
Hydraulic Hand Pump hand operated Redial Piston Pump, Flow Control, Check Valves, Modular Valve, Hand Lever Direction Control Valves, Electrical Operated Direction Control Valves & Pressure Reducing & sequence Valves & All Type of Accessories for Power Units.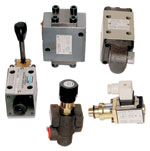 Hydroline
All Type of Filtration Components Related to Power Units & Machine Like High Pressure Filters, Return Line Filters, Suction Strainers, Level Gauge, Temperature Gauge, Tank Cleaners Etc….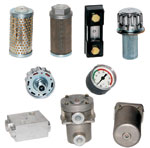 Pressure Gauges & Test Point Hose
Micro Pressure Gauge & Imported test Hose with Test Point Connector High & Low Pressure Glycine filled Pressure Gauge in Different Range like 2.1/2" Dial 4" Dial, 6" Dial with Panel Mounting Back & Bottom…..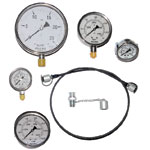 Ferrule Fittings
All Type of Tube Fittings with Ferrule or Weld Nipple Equal Elbow, Equal Tee, Male Stud Coupling, Swivel Banjo, Swivel Elbow, Weld Coupling, Gauge Coupling, Run Tee, Branch Tee, Socket Head Plug, with ED seal or without ED seal up to 700BAR from 6MM to 42MM.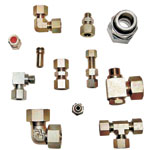 Hydraulic Piping Accessories
All Type of Accessories for M.S. Piping & Machine Tools Equipments like Pipe Clamps, Copper Washer, Dowty Seal & Copper Washer Up to 1/8" to2" in standard size.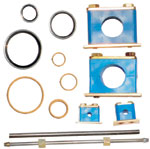 Accessories For System & General Purpose
Flow Control Valves, Ball Valves, Quick Relies Coupling, Gauge Isolator Valves, Shut off Valves, Needle Valves in BSP & NPT Thread From ¼" to 2".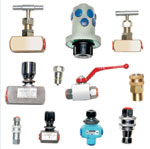 Manifold Block Sub Plate
Manifold Blocks as per customer requirement & standards block also.Base plate for all type of direction control valves & Flow Control Valves.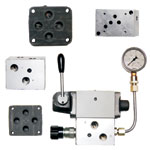 Bell Housing & Gear Couplings
From 0.5 to 40hp Motor, Bell Housing & "L" Type Bracket for Gear Pump, Radial Piston & Vane Pump with Gear Pump, Radial Piston Pump & Vane Pump with Gear Coupling & Bolt Kit.